Centre Loving Hands Children's Orphanage
This SlideShowPro photo gallery requires the Flash Player plugin and a web browser with JavaScript enabled.
Centre Loving Hands Children's Orphanage was started by Faithful Baptist Church in 2002 and currently has 25 orphans in it care. The orphanage itself is located on the grounds of the church which is located 10 miles east of Port-au-Prince, Haiti. Before the earthquake it also included a school that served the orphans as well as other children from the local village. The school was destroyed in the earthquake. When we visited the compound, they had built a stick & steel tin structure to hold classes in temporarily. The orphanage itself is 2 small buildings with all the children sleeping 2 per bed. The kitchen is a typical Haitian charcoal pit. The bathrooms are an outhouse with broken doors and they pump their water by hand into 5 gallon buckets. They had a system of pressurized water for a shower and toilet but the pump and tank where stolen after the wall surrounding the compound was damaged in the earthquake. Osner Dieudonne is the director of the orphanage. He is a man of great faith in God to provide for the needs of the children. His faithfulness reminded me of George Muller who started many orphanages in England in the 1800's. Osners dream is to grow the orphanage to be able to take care of 50 children.
Current Building Projects
This SlideShowPro photo gallery requires the Flash Player plugin and a web browser with JavaScript enabled.
Rebuilding of the school:

The entire school complex was destroyed by the earthquake. Plans have been drawn up for an 8 classroom school house constructed out of concrete and block.



Design, construction and furnishing of a new orphanage building:

This building would be large enough for sleeping & feeding of 50 children. Would include proper bathroom facilities.
Children
(click name to see picture / click picture to expand)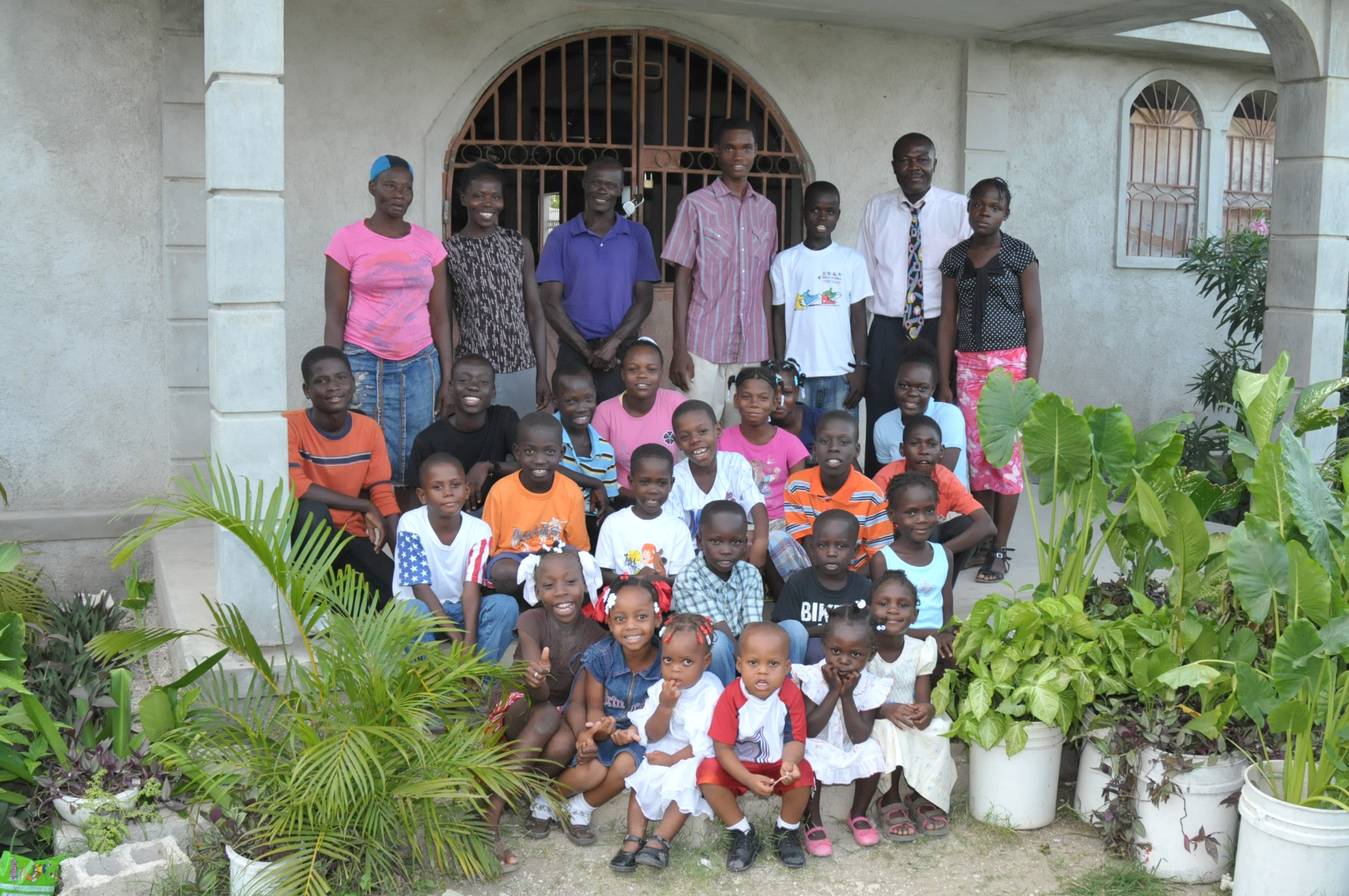 Double Harvest

Double Harvest operates in third world countries to establish and develop agricultural projects by providing capital resources and implementing best practices to increase food production and to build the local economy. Our efforts in Haiti will be done in cooperation with Double Harvest.